Virtual Supporter Membership
Taught by Brooklyn Brainery
Brooklyn Brainery hosts affordable classes at our two locations in Brooklyn (190 Underhill Ave in Prospect Heights and 1110 8th Ave in Park Slope), as well as additional events around the borough. We hosted our first classes in 2010 and look forward to hosting many more for years to come.
$100
$15 contribution
,
$10 contribution
,
$20 contribution
,
$50 contribution
,
$5 contribution
, or
$100 donation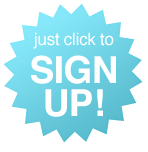 The COVID-19 wildness has come at us all in NYC fast and furious over the past week or so. Like lots of other tiny businesses here, we have really small margins and depend on a packed schedule to cover expenses. Because we also have two storefronts, we have a lot of fixed costs, and this past week has been nothing short of devastating. My ultimate goal is to have nothing change once we all bounce past this phase - hell, to have even more classes to help our teachers make up any losses - but right now we're faced with a difficult situation where revenue has dried up almost entirely while expenses remain nearly the same.
Your "virtual membership" contributions will help us pay our wonderful assistants, rent, insurance, utilities, bookkeeping and all other things that go into keeping the lights on when we return from a darker period. As of right now, I don't have a lot to offer folks who join our virtual membership club, but I'd love to throw some happy hours or free mini classes this summer at our space as a thanks down the road. (If you'd like to join our virtual membership club, you can select any contribution level from the drop down menu on the ticketing page. Ignore the big, bold $50 - my site isn't really set up for this sort of thing!)
If you'd instead like to purchase a gift certificate to use on a future in-person or online class, please know that is also incredibly helpful.
(Please note we aren't a nonprofit and contributions aren't tax deductible! You'll be sent a confrimation email for your contribution with a date and location, but feel free to ignore that as this isn't a class with a physical meeting!