Preserving Summer: Pressed Flowers
Taught by Jen Messier
Jen is the co-founder of the Brainery and lives in Kensington with her parnter and (too many) cats. She knows a little bit about a lot of things and can teach a lot of classes on the fly. Currently really into embroidery, cyanotypes, and paper marbling.
You can ask her anything at jen@brooklynbrainery.com.
$35
Thursday, September 26, 6:00-8:00pm
SOLD OUT
,
Thursday, October 3, 6:30-8:30pm
,
Monday, October 14, 6:30-8:30pm
, or
Tuesday, October 15, 6:30-8:30pm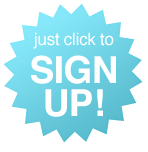 Location: Park Slope Brainery (1110 8th Ave, Park Slope)
Join us to explore some low-tech, fast (it doesn't involve a phone book!) ways to press fresh flowers in order to preserve them in dried form. After pressing a bunch of flowers, we'll use them to create a simple and lovely framed botanical print.
All materials provided, but you're encouraged to bring any fresh flowers you have and would like to press!
Check out some student work on our instagram page here.
Please select your desired session from the dropdown menu on the next page)
Sept 26, meets in Park Slope (1110 8th Ave)
Oct 3, meets in Park Slope (1110 8th Ave)
Oct 14, meets in Park Slope (1110 8th Ave)
Oct 15, meets in Park Slope (1110 8th Ave)