Wild Medicine Walk
Taught by Dawn Petter
With a passion and vast knowledge of herbs and a prolific career in design, Herbalist, Dawn Petter teaches classes about the art of plant based healing. Her classes are imaginative and accessible and are taught to encourage students to use herbal medicine in their daily lives. She incorporates her training from Arbor Vitae School of Traditional Herbalism with her natural creative flare. Dawn works as a Clinical Herbalist and Flower essence Practitioner in NYC and offers in depth consults by appointment. You can also find her, leading herb walks and teaching classes at The New York Botanic Gardens, The Brooklyn Botanical Gardens, The Horticultural Society of New York, The 92 Y, and the New York Open Center amongst other places.
Dawn is the creator of Petalune Herbals, a resource for hand crafted herbal skincare and luxury botanical products. To learn more visit www.petaluneherbals.com or contact, dawn@petaluneherbals.com
$20
Tuesday, August 27, 6:00-7:30pm
SOLD OUT
,
Tuesday, September 17, 5:30-7:00pm
, or
Monday, October 7, 1:30-3:00pm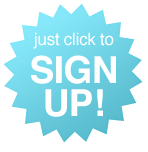 Summer and Fall are the perfect times to meet the native plants that herbalists have traditionally used for medicine. This walk will offer the opportunity to discover the apothecary botanicals that grow in the wilds of our urban parks and landscapes. You'll learn how to correctly identify, when to harvest and how to use what we find for food and medicine.
We'll meet at the Grand Army Plaza entrance to Prospect Park and exact meeting information will be sent a couple of days before the walk!