Buying Your First Home in NYC - ONLINE CLASS
Taught by Alison McQueen
Alison McQueen is a psychologist turned realtor. She has an extensive background in counseling, research, and education, and skills that have translated well into the NYC real estate industry. She cares deeply about helping her clients achieve their goals. Alison consistently wins bidding wars for buyers and has been recognized as one of Corcoran's top sales agents. You can read more about Alison here.
$6
Monday, October 26, 6:30-8:00pm Eastern Time via Zoom
SOLD OUT
or
Tuesday, November 17, 6:30-8:00pm Eastern Time via Zoom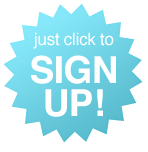 Location: Online Class
*This class will be held online via Zoom. Link will be sent directly to you the day before class.*
Dreams do come true! Buying a home in NYC seems overwhelming, but it doesn't have to be an insurmountable task. Join us for this first-time homebuyers' workshop, and bring all your questions.
Alison McQueen from The Corcoran Group has helped numerous buyers to navigate the NYC market and secure their dream homes. She'll cover topics such as prepping for your hunt, using the best resources to search for the perfect home, and what to do once you've found it. She'll also discuss different types of property and niche markets within Brooklyn. Alison also understands the mortgage process and will answer your questions about financing.
This will be an informal workshop, so there will be lots of time for your questions. This class specifically focuses on the NYC market!