Introduction to Sushi-Making
$75
Sunday, October 12, 11am-1pm, class only
,
Sunday, October 12, 11am-1pm, class & rolling mat
,
Sunday, October 12, 2:30-4:30pm, class only
, or
Sunday, October 12, 2:30-4:30pm, class + rolling mat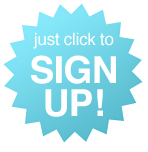 Location: Prospect Heights
Learn to make sushi at home in this fun hands-on class.
We'll cover the ins-and-outs of making seasoned sushi rice, selecting sushi-grade fish, and preparing all your ingredients for rolling. Once we have the basics down, you'll get hands-on practice learning a variety of sushi-making techniques, including:
Hosomaki (thin sushi rolls)
Futomaki (thick sushi rolls)
Inside-out rolls
Nigiri sushi
Temaki (hand rolls)
We'll also go over resources in NYC to find the ingredients and basic equipment you'll need for making your own sushi at home. And you'll enjoy all your sushi creations with Japanese green tea at the end.
If you'd like to take home a sushi rolling mat (for $5 extra, $80 total) with you at the end of class, be sure to select that option from the drop down menu on the next page.